Fall is finally here, and I am enjoying the cooler weather. This week is predicted to be in the mid to high 70's, and I love how cold it is at night. Fall is my favorite season for so many reasons, and I am enjoying every second of it.
After all that's been going on, we realized a few weeks ago that we failed to have any sort of bridal shower for Peri. Originally, we were going to have a party for her and Neva sometime this month in Neva's backyard. Well, Betty was still wanting us to come around... so we decided to have Peri's party there. I was a little nervous about being at her house, but it turned out to be a good time. We had a Mexican theme (of course I brought Dorito Casserole) and even had a pinata. For Peri and Jacobs gifts we gave them gift cards to PF Changs and World Market, a chia pet puppy, and 8 boxes of brownies (that's only 4 double batches Peri says..). It was good to have all of the salon girls together having a fun time, it really felt like Neva was there with us. Here's some pictures from the big night.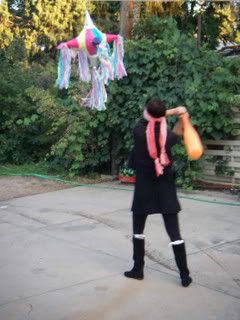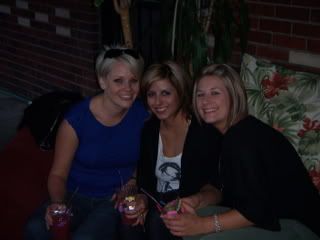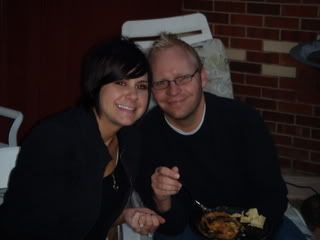 In other news, I was very lucky to have my friend Kyle staying with me this past weekend. Kyle served his mission here in Denver, and has been home for about 3 months. I met him while he was serving with another elder from Kamas, and I used to cut their hair every 6 weeks. I didn't really know him while he was serving here, but we have become very good friends since he went back to Austin. He actually goes to school with Morgan (my best friend from Pittsburg), which makes me totally jealous that they live so close to each other and I live so far away from them both. I had an a lot of fun hanging out with Kyle this weekend, and feel very fortunate to have him as such a good friend.
Here's a picture of us before I took him back to the airport.