My heart is full of love and gratitude today for my little (not so little) brother Chase. Today he returned home from serving a two year mission for our church in San Antonio, Texas. I am impressed with his dedication and service, and am thankful for the blessings our family has received in the two years that he has been gone. Next weekend I am heading to Salt Lake to spend the weekend with my family. I can't wait to see my nieces nephews/brothers/sisters/parents/friends/ and see Chase again. Here is a couple of pictures of us together before his mission. The first one was I think in 2006, and the second was taken the day of his farewell talk at church.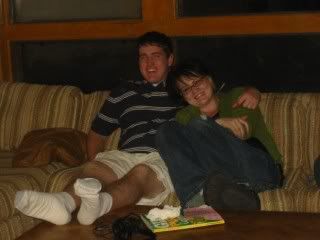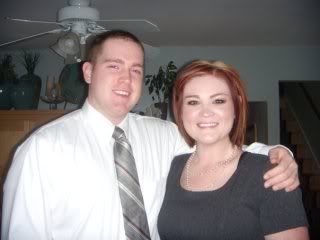 Going into this week I knew my schedule was going to be different than normal. I headed up to Boulder on Monday evening to see one of my favorite artists, Joshua Radin. I just saw him in November and the set was almost the same as last time, but it was still an amazing time. Laura Jansen and Cary Brothers opened for him and they were both fantastic. Here's a picture of Julianne and I at the show.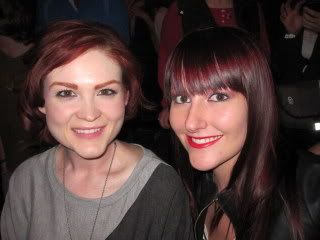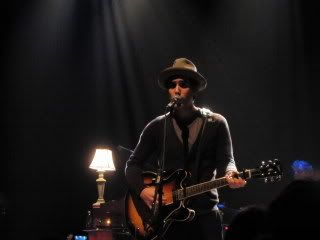 Because of the concert and having a meeting on Wednesday I knew my running schedule was going to have to get rearranged. Since I ran 12 on Friday I didn't know how my Sunday morning run would go. I was scheduled 4 on Sunday, 6 on Tuesday, and 5 on Wednesday. Sunday morning I started out hoping to complete 6 but was worried that my legs would be too fatigued from Friday. Luckily they felt great and I knocked out my 6. Tuesday I did my 5, and Wednesday I did 4. It's been a while since I've ran three days in a row, and I could feel it. Fortunately I rested Wednesday and cross trained Thursday. Today the goal was 7 and not only was it easy, it felt great. I am starting to really love running. My next race (Platte Half) is in 5 weeks and I am getting really excited. My goal is sub 2hrs, and I am on track to reach that goal.
ran 6 miles/arms/abs
ran 5 miles
ran 4 miles/abs/chest/back
rest
elliptical 30 minutes/1 hr zen strength class
ran 7 miles
I also started a running journal via recommendation of some of my running mentors. It gives me the chance to record my work outs, and how I felt emotionally and physically about each run. Hopefully I will be able to learn from challenges, learn more about my body and mind, and make sure I am fueling before and after correctly. So far all I have in it is a bunch of quotes that I find motivating, just in case I need a little pep talk or a reminder of why I'm doing what I do.